JapON
ASIAN FOOD
THE ASIAN ESSENCE NEAR YOU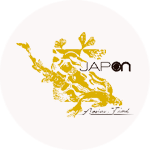 In our à la carte Asian Restaurant, we have selected the most representative of Japanese cuisine (Sushis, Sashimis, Teppanyakis, Tatakis, Tempuras...) Thai (wok stir-fried, rice dishes...) and Chinese (Dumplins, Cantonese Duck...) all accompanied by excellent service, a stage decorated to match the menu, and enlivened with chill sound and its elegant atmosphere. Designed for adults.

Salads, sushi, teppanyaki, wok stir-fries, rice dishes, desserts and the best wine cellar. A menu at the height of the most demanding palates and with a purely Asian flavor and character.


see letter
INFORMATION AND BOOKINGS
Restaurant not included in half board or full board.
Open to the public from Thursday until Sunday from 9:00 p.m. to 12:00 a.m.
Reservations Telephone: 686 633 891.
Reservation hours: From 11:00 a.m. to 4:00 p.m. and from 7:00 p.m. to 11:00 p.m.