JapON
ASIAN FOOD
THE ASIAN ESSENCE NEAR YOU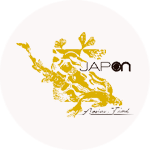 In our a la carte Asian Restaurant, we have selected the most representative of Japanese gastronomy (Sushis, Sashimis, Teppanyakis, Tatakis, Tempuras ...) Thai (wok sauteed, rice ...) and Chinese (Dumplins, Cantonese duck ...) all accompanied by an excellent service, a stage decorated at the height of the letter, and enlivened with a chill sound and elegant atmosphere.
Salads, sushi, teppanyaki, sautéed wok, rice, desserts and the best winery. A menu at the height of the most demanding palates and with a purely Asian flavor and character.
NOTE
Open in summer season.
Restaurant not included in half board or full board.
Designed for adults.
Reservations Telephone: 686 633 891.
Reservations hours: From 10:00 a.m. to 4:00 p.m. and from 8:00 p.m. to 11:00 p.m.