THE CLIMAX OF WELLNESS
KARMA MASSAGE
At ON Hotels, your well-being is our main concern. Therefore, what better than a good massage session to reach full relaxation?
You will reach the climax of well-being with our extensive catalog of relaxing techniques and massages. Check special conditions for On customers (prior appointment recommended)
BOOK YOUR PREVIOUS APPOINTMENT: 681 225 449
Contact us through whatsapp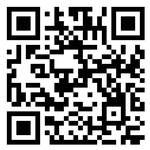 BOOKING PROCEDURE
Reservations must be made by phone to Karma Massage or directly with its staff. We suggest you make your reservation in advance. To guarantee the reservation, you must provide the required information. Please notify us of any physical condition, pregnancy, hypertension, allergy or injury that could affect the service when you make your reservation.
BOOKING CANCELLATION POLICY
If you wish to cancel your reservation at no cost, you must communicate it at least 72 hours in advance prior to the treatment. With 24 hours in advance the charge will be 50%. If you cancel after 12 noon prior to the session, or if you do not show up, the reserved amount will be charged in full.
ASK FOR SPECIAL CONDITIONS FOR ONHOTELS CUSTOMERS.
Massages and aesthetics
rituals